Toyota is a brand which is quite renowned and well known for manufacturing cars that are huge and economically priced. Rush is the latest launch by Toyota, which being a SUV is a new entry into the SUV market. The Rush is a seven seater, which has a comfortable seating and huge space. It is best for those customers who have a budget to stick but are looking for a vehicle which has excellent space and versatility. It is a dual-purpose car which is perfect for huge families. The exteriors as well as the interiors of the Toyota Rush are the main reason for its popularity. Toyota Rush has been launched in Indonesia, South-Africa and would soon be launched in Thailand but its launch in India would take some time.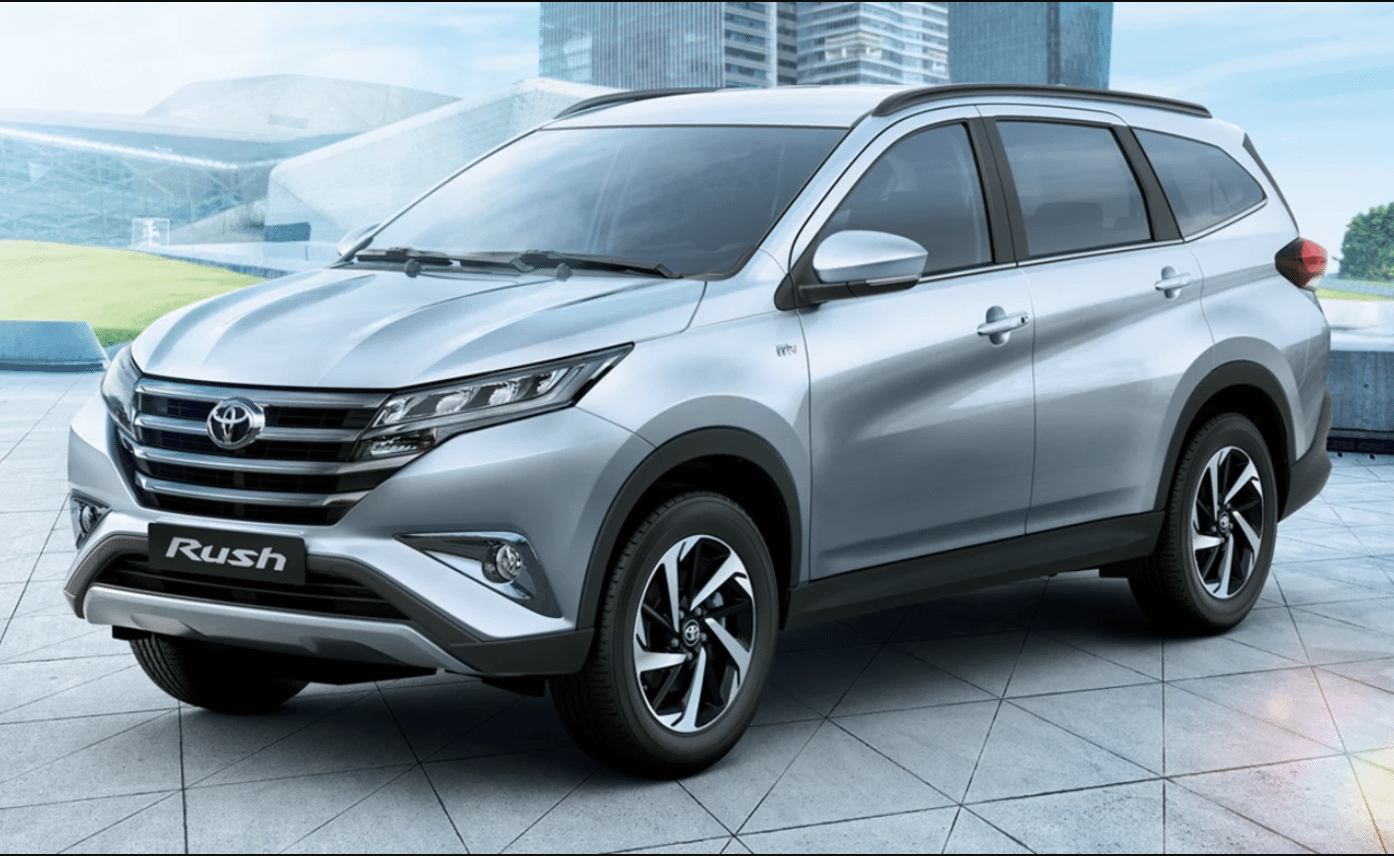 Toyota Motor Philippines is responsible for its marketing and in the Indian markets it is anticipated to be seen by the starting of 2020. Price wise it is going to be same as the Creta, but if you are looking to buy a big car in the near future, then it is best to wait for this new launch by Toyota.
The review of the new SUV by Toyota
The design
The Toyota Rush has a design which is perfect for roads with bumps and potholes; one can find LED headlights as well as fog lights of a good quality. This SUV has 17 inch wheels with LED tail lighting along with a black roof. It has a high body which somewhat looks similar to the Fortuner but is different quality wise. The Rush has headlight which are thin and roof rails, it is overall a fun looking and attractive car.
Interior
The interior of this car is the best part about its overall look; it is attractive and quite spacious that is why it is being liked by most of people and has a lot of takers. Bluetooth as well as navigation of this SUV is also outstanding and it also comes with a really clear touch audio system. It gives a climate control option along with a steering wheel which can also be easily controlled. Space if wise this car is luxurious, there are door pockets as well as cupholders in the car making it easy for the people to travel long distance. In the centre also there is extra space to keep extra luggage, so space and storage wise this car has been designed quite well.
Engine and the extra features
There are some extra features also which are new for a SUV, side mirrors and LED lights are an added feature. The car comes equipped with the reverse camera which is great for parking purpose, and the best part is that the ignition of the car can be switched on automatically with a push of the button. The car has safe, as it has airbags installed and there are controlling options also that are great for driving on steep and hilly areas. The car is petrol based, but it comes with a high speed transmission which is automatic and in all in the car is fuel-efficient.