Sometimes it's the little things that really make your wedding day special. Giving your guests a gorgeous place to put the gifts they so thoughtfully picked out can make a world of difference. Check out our creative ideas, and decorate your wedding gift table with pure style.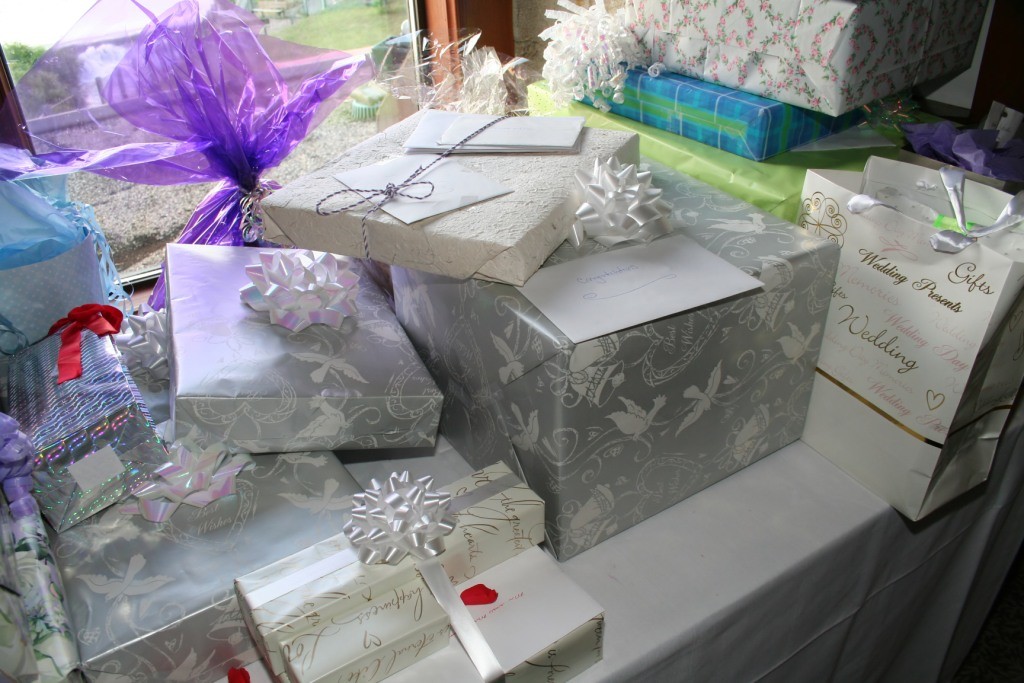 Make It Known
Be sure to label your gift table with something cute and clever. Write a little note on a chalkboard painted block. Use leftover stationery from your invitation suite, type out a note and frame it in a frame that matches your wedding decor. Hang a pennant or banner with the word "gifts" written out above or along the front of the table.
Customize Your Gift Table
Customize the gift table with fabric, a tablecloth, or fabric swatches that fit with your color scheme or reception theme. If you aren't taking gifts, per say, a cute box such as an old ballot box, bird cage, or old jewelry box can look super-sweet for cards and monetary gifts.
Personalize Your Gift Table
Put some personal touches on your gift table like a photo of the happy couple. How about creating a cute sign with your new last name? Or perhaps some big wooden initials of the couple's first names with an "&" in between might be an understated, beautiful personalization. Flowers, greenery, or potted plants from the ceremony venue make good decor for the gift table, too!
Distribution Point
Sometimes couples want to hand things out to their guests to use during the reception, and using your gift table for this is much easier than putting items at each table. Whether you bought some sparklers for weddings to use during your sendoff line or you have little containers of bubbles for the kids to play with, using your gift table as a distribution point is a simple option that will also enhance its appearance.
Say Thanks
Be sure to include a little "thank you" for guests. This can be done with a favor at the place setting on their table or on a separate table. If your reception is more 'drink, eat, be happy, and move your money maker', then a sweet thank you note on the gift table – framed or written on cute paper – can be just as nice.
No matter how you decide to decorate your gift table, every guest at your wedding will immediately take notice and appreciate your attention to detail.